Turning Attendees into Participants
January 9, 2015
I read a tech crunch article recently about Microsoft buying Mojang (makers of Minecraft) for the mere sum of $2.5 billion dollars. If you have a child in the tween age bracket, I don't need to explain what Minecraft is. This popular video game was founded with the understanding that gamers want to contribute and participate, not simply consume the game. I thought about it and believe there are some parallels that are applicable to the live events industry.
How does this relate to our industry? We're seeing this same shift with attendees.
Here's the trend that stuck out to me the most (and related back to the tech crunch article):
1. The transition from "attendee" to "participant" continues- The combination of social media and mobile technology has provided a wide range of attendee engagement options. The entire dynamic of meetings is changing; instead of "top-down" it is "bottom-up." Attendees aren't passively sitting at events watching a talking head, meeting participants are demanding a greater say and expect active engagement. This is playing out in several ways:
• Social media apps are used to recruit and engage participants before, during and after events.

• Highly mobilized social media tools (Twitter, Instagram, Vine, YouTube, etc.) are seeing strong use at events.

• Social media hubs and moderated live event social walls such as TweetWall, Postano, Hashcaster andSocialWall are seeing greater use.

• Gamification is being tightly integrated into many mobile event apps to increase participant engagement and appealing to peoples' "fundamental needs and desires for reward, status, achievement, self-expression, competition and altruism," via bunchball.

• Matchmaking and networking options are being built into many mobile event apps.

• Meeting designers are moving to shorter sessions and placing a high priority on audience engagement skills when choosing speakers.

• Meeting designers are moving away from passive theater-style seating to alternate room sets to facilitate discussion and participation.

• Event participants are expecting personalized communication and choices tailored to their desires.

• There are many specialized participant engagement apps and web tools which can be used by speakers (Conferences i/o, Crowd Mics, Evenium ConnexMe, MeetingPulse, PollEverwhere,Social Q&A,Klowd and UberMeetings).

• Many "Swiss army knife" mobile event guide apps are building in polling, survey and other engagements tools as well.
It's not only interesting to see this transition in our society, but in our industry as well. With it happening, we need to be mindful when event planning and empower attendees to feel like they're active participants.
Are you trying to turn your attendees into participants in 2015? Let us know if you think this mindset will stick and how you plan to adjust your strategy to it.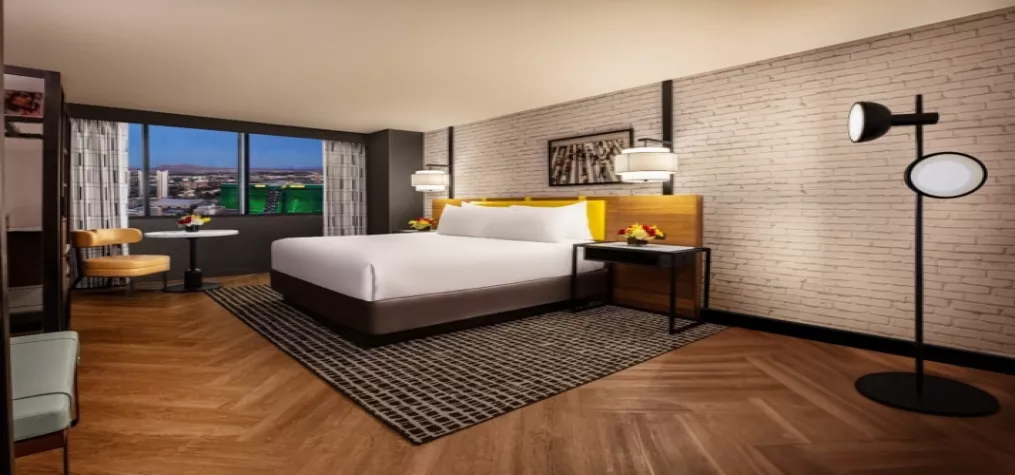 Just when it seems like Las Vegas can't get any bigger, brighter or more exciting for groups, MGM Resorts raises the bar again. The company continues to invest and innovate across its portfolio of Las Vegas resorts, with new attractions and upgraded experiences for attendees of all interests.  Remodeled Guest Rooms MGM Grand is the largest single hotel in the world with over 5,000 guest rooms and an 850,000-square-foot conference center. It is home to the newly remodeled MGM Grand Studio Tower—700 reimagined guest rooms with a fun mid-century vibe. Nearby, the iconic New York-New York Las Vegas Hotel & Casino recently completed a $63M redesign and remodel of its 1,830 guest rooms and 155 suites. Down the street, Bellagio Las Vegas is sporting renovated rooms in the Spa Tower with sunrise-inspired decor and luxurious soaking tubs in Premier King rooms after a $110-million transformation. Reinvented Luxury Experiences The Luxury Meetings District, made up of Bellagio Las Vegas, ARIA Resort & Casino, Vdara Hotel & Spa, The Cosmopolitan of Las Vegas, Park MGM and NoMad Las Vegas, is now more connected than ever before. A new interior walkway opened this October for a seamless attendee experience – connecting Vdara, Bellagio, and The Cosmopolitan of Las Vegas, guests can now walk from Park MGM to Bellagio in around 15 minutes. New on the scene in the Luxury Meetings District is Cathedrale at ARIA, TAO Group's upscale establishment specializing in exquisite French-Mediterranean cuisine offering elevated private dining experiences that opened in May. Heralded by World's Best 50 Restaurants, GQ and VOGUE, LPM at The Cosmopolitan of Las Vegas is opening this fall and will deliver its signature spontaneity and imaginative celebration of France's Mediterranean cuisine, art, and culture to the unique luxury resort in impeccable fashion.  A "New Wave  for Mandalay Bay A new wave of enhancements and experiences has arrived at Mandalay Bay Resort and Casino, including Flanker Kitchen + Sports Bar, an 8,445-square-foot restaurant that opened this June, perfect for pre- and post-game eats and drinks. Event planner's favorite, Chef Michael Mina's StripSteak, received a full renovation and now includes one of the largest private dining rooms on The Strip. Retro by Voltaggio debuts a one-year residency with a fun take on pop culture of the 80s and 90s with classic American dishes. An exciting addition planned for 2024 is Swingers, a 40,000-square-foot oasis of street food, miniature golf and art at Mandalay Bay. Most exciting for meeting planners, the 2.1 million-square-foot Mandalay Bay Convention Center  is undergoing a complete refresh, with lightened space, added eye-catching art, and improved technology infrastructure for even more flexible space. Energy-efficient digital signage now leads the way with faster internet speeds and new AV options. From renovated guest rooms and meeting spaces to celebrated dining options and dedicated teams, MGM Resorts is dedicated to delivering exceptional and innovative meeting experiences.