The Power of Live: The Benefits of Incorporating Video into Your Events
October 14, 2016
Storytelling, User-Generated Content, Virtual Reality... The global event series, Social Media Week is known for covering a range of exciting topics of relevance to our industry. Video, however, is one trend that really seemed to jump out at me as part of the London installment.
Many of the speakers, including representatives from brands such as Facebook and National Geographic, stressed that incorporating video into social is the way of the future. It's an effective tool for the events industry, as it enables us to promote our client's events in an engaging way before the fact, broadcast these experiences to their communities in real time, and package up event highlights for people to enjoy post-event.
Below are a selection of tips and tricks from some of the speakers around how you can create winning social video content that truly engages consumers.
Video for Mobile
Ian Crocombe, regional head of Creative Shop at Facebook sees a world that is video-first, and notes that video sits at the heart of all of Facebook's apps and services — the company only recently launched its Instagram Stories functionality, after all.
He notes that consumers behave differently on smartphone devices — on average they spend just 1.7 seconds per content item on mobile, and 80% of these users' watch videos without sound. How then, can we cut through the clutter to connect with our increasingly mobile savvy audiences?
Crocombe offered a range of insights, including: add stylized text overlays — an effective tool for pre and post-event videos where there is time to edit — as this will draw users in even where there is no sound. It's also important to consider the key creative messages and ideas around your client's event, and focus on incorporating captivating imagery that reflects this into the video. Questions are also a great way to spark curiosity.
Content Across Multiple Platforms
Nadine Heggie, vice president, global partnerships, National Geographic Partners Europe & Africa explained that video plays an important role in the brand's social media strategy, and summed this up with a great statement: "Relevant, relatable and timely content always wins the day."
She explained that the brand regularly publishes YouTube videos that showcase its journalists and photographers out in the field, which are then broken up into snackable content pieces for sharing across the video functionalities of Facebook, Instagram and Snapchat. Footage of our own events can re-purposed in much the same way — a longer-form highlights video can be edited down with respect to the different social channels in which we want to feature.
Live video presents another unique opportunity for National Geographic Partners, at it enables audiences to access unique locations across the globe in real-time, so that they feel as though they are right there beside the brand's journalists and photographers. In the world of events, social tools such as Facebook Live and Periscope are similarly an effective way to broadcast what is happening live, however it's important to be authentic, keeping in mind the client's messaging around the event.
The New Brand Channels
Eric Fulwiler, executive director at VaynerMedia London likens the smartphone to television. In other words, just as TV surpassed radio as the place for brand advertising in the 1950s and 1960s, mobile is fast becoming the place for brands to connect with their audiences.
He explained that if the mobile phone is the new television, social networks are the new brand channels. This means as event organizers, we need to work with our clients to ensure the footage of their live experiences is packaged up for social video, so that their 'stories' become the new hit shows.
Video isn't a new medium per se, yet the ways that we as event organizers can embrace it to extend the reach of our events has changed dramatically in recent years. Thanks to social media, not only can we stream our events to global communities in real time, we can package this information up into bite-sized pieces for consumers to enjoy across multiple channels. As our attention spans get shorter, the need for visual, snackable content has never been so important.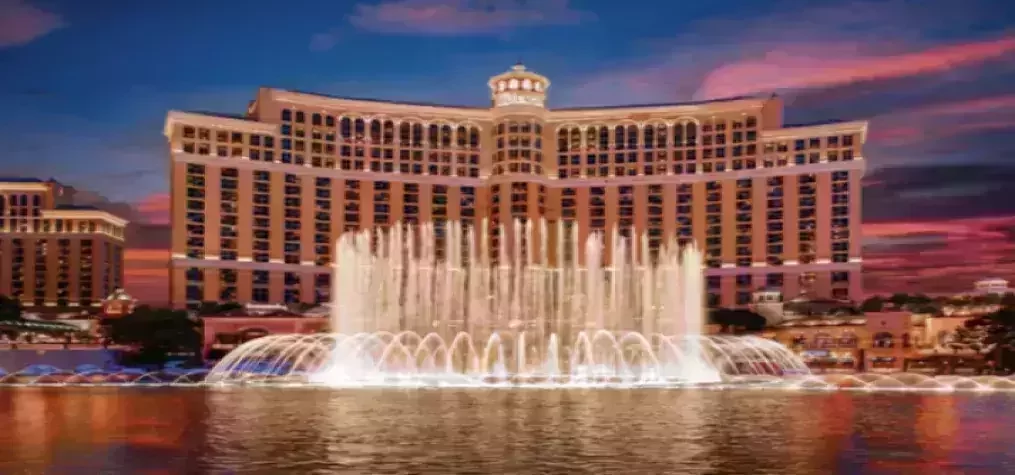 HERE, hosting responsible meetings and caring for our communities are top priorities. Through its 'Focused on What Matters: Embracing Humanity and Protecting the Planet' philosophy, MGM Resorts commits to creating a more sustainable future, while striving to make an impact in the lives of employees, guests, and the communities in which it operates. Water Stewardship Efforts MGM Resorts understands the importance of using water efficiently, especially in the desert destination of Las Vegas. Conserving water has always been part of the mission, but MGM Resorts has expanded its ambition into water stewardship. In 2022, MGM Resorts President and CEO Bill Hornbuckle signed the CEO Water Mandate—a UN Global Compact initiative mobilizing business leaders to advance water stewardship. MGM Resorts International was the first gaming company to take this important step. MGM Resorts replaced 200,000 square feet of real grass with drought-tolerant landscaping in Las Vegas. MGM Resorts pledges to reduce water withdrawal intensity by 33% by 2025 and by 35% by 2030. From 2007-2021, use of more than 5.6 billion gallons of water was avoided because of conservation efforts. Caring for One Another MGM Resorts' Food Donations Program collects and preserves unserved food from conventions held at MGM Resorts properties, then safely donates to food insecure people in the community. Since the program's launch in 2016, more than 3.7 million meals toward a 2025 goal of 5 million meals have been donated into the community. Donations include: Unserved perishable prepared foods from events Perishable unprepared food from MGM Resorts' kitchens Nonperishable food items from minibars and warehouses The collaboration with Southern Nevada's primary food bank, Three Square, has developed the infrastructure needed to safely collect, transport, and store food from MGM Resorts properties in Las Vegas, reducing food waste while serving the community. Fostering Diversity and Inclusion To MGM Resorts, a diverse and talented workforce is essential to success. By cultivating innovative strategies that consider multiple perspectives and viewpoints, the company creates an inclusive workplace culture that benefits its employees and community. MGM Resorts takes pride in being a welcoming home for veterans, individuals with disabilities, people from diverse backgrounds, LGBTQ+ community members, and more. This commitment to inclusion is reflected in the company's recruitment and hiring practices and its social responsibility initiatives. From the workplace to the community, MGM Resorts' commitment to diversity, equity and inclusion remains unwavering, and its efforts continue to create a more equitable and sustainable world for all. MGM Resorts understands its responsibility to contribute to the social and economic progress of the communities in which it operates. HERE, we embrace humanity.