The 7 Deadly Sins of Trade Shows
March 5, 2016
Exhibiting your product or service at a trade show is an investment of time, energy and money. Because long days on the exhibition floor can be gruelling, establishing a plan of action and covering the bases prior to your next trade show is imperative. To make sure you get the best results, decide what you can do before the show to ensure your success and take pressure off during show time.
Trade shows are a perfect opportunity to showcase your service or product to an audience that has already done the pre-selection process for you. Trade shows are special because you have a concentrated and interested audience of potential customers with purchasing power.
However, a busy trade show floor is a chaotic, and you're side by side with your biggest competitors in the industry. That said, you can improve your chances of trade show success by avoiding these 7 common rookie mistakes when preparing for your next show.
1. Not setting goals
One of the most detrimental moves people make when it comes to a successful trade show is showing up for an event and just simply hoping leads will come. Before you begin your campaign it's crucial to sit down with your team and come up with a solid action plan detailing what you are trying to accomplish - spreading awareness, lead generation, building customer relationships or showing market leadership? Answering this question should be the first step in your journey toward yielding successful trade show results.

2. Blending in with the crowd
When attendees walk into a trade show they are instantly bombarded with hundreds of booths, ensuring that yours stands out is essential for a successful show. The first step is getting a good location, sometimes it's out of your control but if you're able to choose your spot, make sure you take this opportunity seriously. It could make all the difference in the world. Also, always use unique color schemes to grab the attention of people wandering by.
3. Having a Lackluster Presentation
By simply trying to convince people to be interested in your product you're not only boring them but you're starting off on the wrong foot. You need to think like them. Cool features are great, but you need to be clear when you tell people exactly what you do. Keep it simple yet specific. Always be sure to have a clear message and call to action. If you overwhelm people with too much information they'll get tired even thinking about following through with your business.
4. Not Utilizing the Correct Technology
The days of digging through endless pages of catalogs and filling out complicated paperwork are over. It's time to use technology instead of spending time manually completing orders. Using an automated sales rep app allows your sales reps to truly focus on their potential customers. This way, you're spending your trade shows generating leads rather than wasting time on paperwork. Time management is key and in the modern world, there's no reason technology shouldn't be put to good use.
5. Lead Your Staff
When walking around a trade show, you'll notice something right away: the booths with staff members standing up are far better at engaging with people passing by. Don't stand behind the table or wait inside the booth. Stand in the aisle and greet people. With potential leads it's extremely important that we make them feel excited about what we're doing. Sitting down and looking tired or uninspired is is sending the wrong message. If you're not excited about your product or service, why should anyone else be?
Another important rule is to never under-staff the booth, if people sense that you don't have enough time for them, they will get offended. People are potentially investing their hard earned money, give them the attention they deserve.
6. Useless Swag
It's more important that people remember you and your company and not irrelevant free stuff. Don't waste money on things that will distract people from your message. Quality chocolate and water are always good choices, especially because it provides a place and opportunity for people to hangout and network next to your booth.
7. Taking Too Long to Follow Up
Patience is no longer a virtue in this tech-ruled society. You need to respond to leads as quickly as possible. If you have the ability to follow up on the spot that is the best possible method, five minutes later is a great target to aim for, one hour is on the line of too late, and the day after is far too late.
The ideal situation is immediately directing people to a meeting room to follow up right then and there. If that's not an option, try to set up appointments for the next few days following the show. You should at least be getting business cards and entering the information into your database as well as following up with a LinkedIn connection, sending an email and a phone call the following day. Be sure to never let qualified people get away without getting their contact information. Just because a potential client seems interested, never assume people will be as proactive as you are.
If you have any other mistakes to avoid we'd love to hear them in the comments below!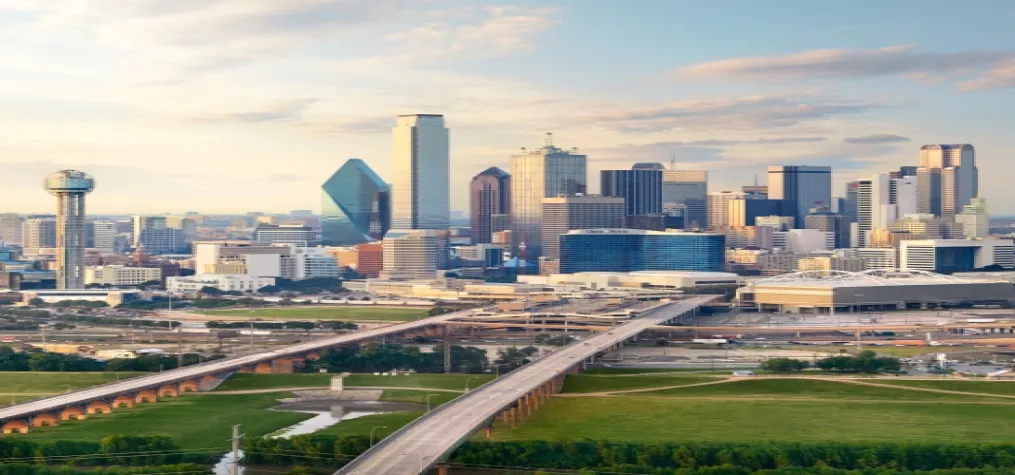 Dallas already boasts 35,000 hotel rooms, award-winning global cuisine, and a walkable downtown. But we are just getting started. Visit Dallas is thrilled to announce that the city of Dallas is doubling down with a massive new convention center and entertainment district. Featuring 800,000 square feet of exhibit area, 260,000 square feet of meeting rooms, and 170,000 square feet of ballroom. The center will connect business travelers with dining and shopping options in the popular Cedars District means more places to get down to business, and even more ways to unwind. "Dallas is already a great meetings and conventions destination, with the accessibility of two major airports, affordable labor, and an outstanding hotel product," said D. Bradley Kent, Visit Dallas senior vice president and chief sales officer. "The new center and Convention Center District will enhance Dallas' competitive position and are exactly what our customers' need and have been asking for." What's New – AT&T Discovery District Located in the heart of Downtown Dallas, this new district on the AT&T corporate campus is tailor-made for groups of all sizes. It boasts a multi-sensory experience, including outdoor event space, the AT&T Theater, and multiple dining outlets including JAXON Beer Garden and The Exchange, a bustling food hall. Hotels Coming Soon Names like the JW Marriott (Downtown), lnterContinental Dallas (Uptown), and Hotel Swexan (Uptown) are adding luxury amenities and bountiful event spaces. The projects will debut in 2023 and beyond. JW Marriott This new, 15-story, 283-room hotel will open in the heart of the city's downtown Arts District this year. The property features a 25,000-square-foot grand ballroom, as well as a spa, restaurant, lobby bar, fitness center, and a rooftop pool deck and bar. InterContinental Dallas  Located in Cityplace Tower in Uptown, InterContinental Dallas will feature sweeping panoramic views of the Dallas skyline. Guests will enjoy spacious, high-end rooms and amenities, including more than 21,000 square feet of event space.   Hotel Swexan Hotel Swexan, a new, 22-story luxury property, is rising in Uptown's Harwood District and will make its mark on the Dallas skyline. Opening this year, it is a sculptural building with cantilevered upper floors, as well as a 75-foot rooftop infinity-edge swimming pool and a hidden underground lounge.