Five Trends to Watch in 2023
December 7, 2022
A lingering pandemic in China and elsewhere. War in Europe. Inflation rates not seen in a generation in major markets. Droughts, hurricanes and record temperatures. It's certainly not "business as usual" as we write the closing chapter for 2022. And 2023? Not all will be black and white, and economists are using endless types of grey in their outlooks for the next year.
What will this mean for our industry? As with every year, the Global Association of the Exhibition Industry (UFI) team has been listening and chatting with our members and industry leaders from all around the world to get their views on next year. Here, in five concise themes, is our view on what will shape the next 12–18 months.
Doubling Down on Customer Focus
It is easy to become distracted by the big picture, but it is important to stay focused on what we do best as an industry: build and operate marketplaces. In the coming year, we will (re)learn what we applied in the recession 15 years ago—focus on the customers, make sure they have a successful show and make the right connections. We will learn other industries, other colleagues, other geographies, plans for dealing with inflation, strategies for adapting operations and other workflow adjustments that are needed. But don't let the pressures of the day distract you from that essential mission.
The Climate Crisis Will Hit
This will impact us on multiple levels. Extreme weather conditions will lead to show cancellations or postponement more regularly, and they will prevent some people from participating. Our customers increasingly have their own net zero targets to achieve, and that will shape the way they participate in our shows. We will also need to tangibly demonstrate our own "race to zero" plans for our events, which need to become a greener option for business each year. We will have to show that business events are part of the solution to the climate crisis. We have to compare the carbon impact of participating in our events to the carbon footprint required to generate the same amount of business without two or three days at a trade show. We can do this. We have the tools. Part of our Net Zero Carbon Events initiative is to develop the carbon aggregate measurements for events.
More Data, Less Hype
More and more, data insights and intelligence drive the development of shows and portfolios. We are done with debating whether or not "the future is digital." It is, and we are creating it as an industry. What some still call "hybrid events" is really just the smart adoption of technology and data to make the face-to-face marketplaces we run more successful for the buyers and sellers on and off the show floor. In 2023, the hype around "hybrid" or "metaverses" that has been fueled by marketing spent from startups or Silicon Valley based conglomerates will lose steam. People will use what actually works for them. It will be less glamorous but more efficient.
Staffing Stays Key
Everyone is hiring. Still. And it will stay like this. We need new skills, new talent and new perspectives. We now understand that we need to better "sell" our industry to the people who we want to work with us. Our Next Generation Leaders say that we are the industry that builds and serves communities. We give purpose, and as a result, we are one of the most attractive industries in the world. Let's take this new staffing narrative and roll it out globally. Let's be at the forefront of people's minds as they are entering the workforce! Let's work to bring in the most diversely talented and educated people that make—and keep—our industry a true melting pot of different talents.
Accelerating Change
During the pandemic, we learned how to flex our adaptability muscles. We had time to experiment and learn from both our successes and failures. Since then, we have had a bit of a return to normal, where our customers are back at our shows, and they are generally happy. But we cannot just "play out greatest hits." We need to push the envelope. We need to do more, and we can do more. We now have teams that are seasoned at fast adaptation. They are making more data-based decisions and are open to learning from each other. Expect this to lead to more new ideas, new formats, new launches, mergers, acquisitions and other developments that will drive the eternal engine of our industry.

Don't miss any event-related news: Sign up for our weekly e-newsletter HERE, listen to our latest podcast HERE and engage with us on Twitter, Facebook, LinkedIn and Instagram!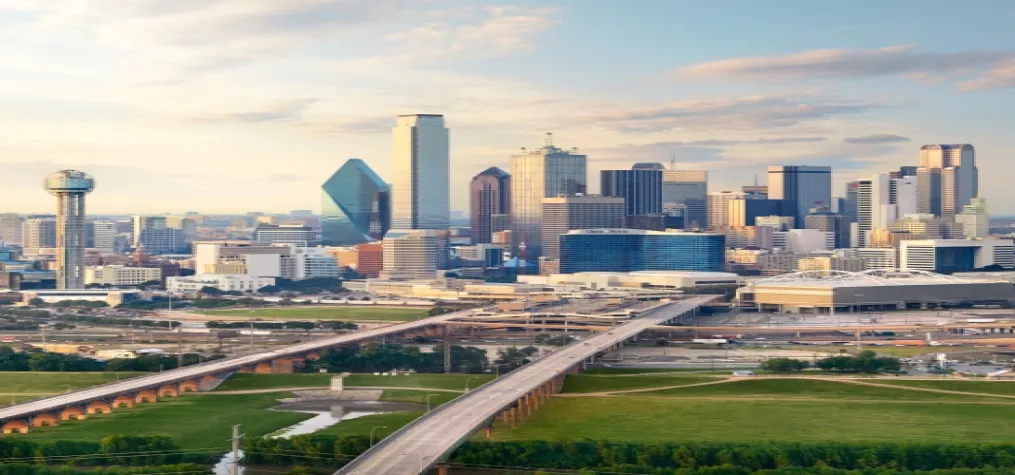 Dallas already boasts 35,000 hotel rooms, award-winning global cuisine, and a walkable downtown. But we are just getting started. Visit Dallas is thrilled to announce that the city of Dallas is doubling down with a massive new convention center and entertainment district. Featuring 800,000 square feet of exhibit area, 260,000 square feet of meeting rooms, and 170,000 square feet of ballroom. The center will connect business travelers with dining and shopping options in the popular Cedars District means more places to get down to business, and even more ways to unwind. "Dallas is already a great meetings and conventions destination, with the accessibility of two major airports, affordable labor, and an outstanding hotel product," said D. Bradley Kent, Visit Dallas senior vice president and chief sales officer. "The new center and Convention Center District will enhance Dallas' competitive position and are exactly what our customers' need and have been asking for." What's New – AT&T Discovery District Located in the heart of Downtown Dallas, this new district on the AT&T corporate campus is tailor-made for groups of all sizes. It boasts a multi-sensory experience, including outdoor event space, the AT&T Theater, and multiple dining outlets including JAXON Beer Garden and The Exchange, a bustling food hall. Hotels Coming Soon Names like the JW Marriott (Downtown), lnterContinental Dallas (Uptown), and Hotel Swexan (Uptown) are adding luxury amenities and bountiful event spaces. The projects will debut in 2023 and beyond. JW Marriott This new, 15-story, 283-room hotel will open in the heart of the city's downtown Arts District this year. The property features a 25,000-square-foot grand ballroom, as well as a spa, restaurant, lobby bar, fitness center, and a rooftop pool deck and bar. InterContinental Dallas  Located in Cityplace Tower in Uptown, InterContinental Dallas will feature sweeping panoramic views of the Dallas skyline. Guests will enjoy spacious, high-end rooms and amenities, including more than 21,000 square feet of event space.   Hotel Swexan Hotel Swexan, a new, 22-story luxury property, is rising in Uptown's Harwood District and will make its mark on the Dallas skyline. Opening this year, it is a sculptural building with cantilevered upper floors, as well as a 75-foot rooftop infinity-edge swimming pool and a hidden underground lounge.